Free Employee Scheduling Software
Build the Work Schedule in Minutes. Share, track, and manage for free.
---
Free ONLINE SCHEDULER
Free MOBILE APPS
Free TEAM MESSAGING
Free CUSTOMER SUPPORT
Sign up for FREE!
Over 100,000 workplaces run on When I Work
Award-winning scheduling and time tracking software
The Benefits of When I Work
Spend More Time Growing Your Business
Save an average of 8 hours per week on employee scheduling and attendance.
Spend more time working to grow your business and less time fighting fires.
Increase Employee Accountability
Send employees instant updates so they never have to ask when they work.
Reduce employee no-shows and improve accountability across your team by 25%
Handle Changes with Ease
Never worry about keeping track of random time-off and shift change requests.
Stop rebuilding schedules by reviewing and approving employee requests in real-time.
Over 100,000 Happy Customers Worldwide
You're in good company! Over half a million people in over 50 countries rely on When I Work for employee scheduling, time clock and communication.
"I've been searching the internet for years for a good scheduling program and I've found nothing even close to what you have with When I Work."

"I have been able to take my employee scheduling from 8 hours a week to merely 15 minutes a week thanks to how easy it is to use When I Work."
Donna Rea
Caring Transitions

"When I Work was a no brainer for my business. Setup literally took minutes and the interface was extremely intuitive."

Employee Scheduling Software for Your Industry
When I Work was built to serve the employee scheduling and communication needs of workplaces across a wide range of industries. We make scheduling staff easy for coffee shops, restaurants, customer service departments, retail shops, colleges, healthcare organizations, nonprofits, and many, many other types of workplaces. If you have hourly employees, we can help make scheduling, communication, and collaboration easier for you and your team.
See More
Mobile Scheduling and Time Tracking
Run your workplace from your pocket with free apps for iPhone & Android. Make changes and fill shifts in seconds.
Learn More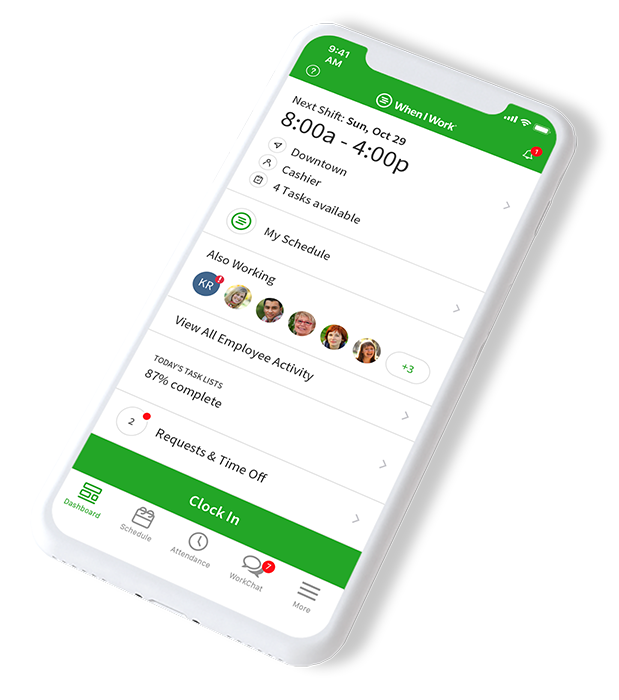 Employee Time Clock
Get rid of old, clunky time clock machines and let your employees clock in from their smartphones instead. You can also set up fixed time clock terminals at your workplace using a dedicated iPad or computer. Our time clock syncs seamlessly with the work schedule, and you can export payroll into popular platforms like QuickBooks, ADP, and more.
Learn More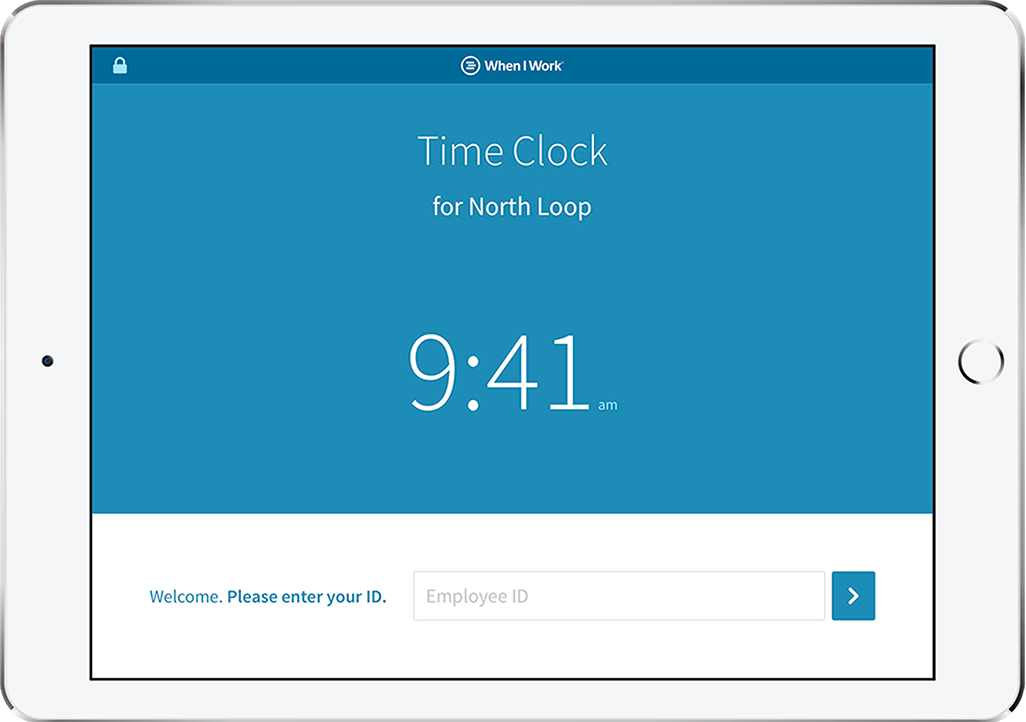 Put the Schedule in Everyone's Pocket.
Schedule and communicate with your employees from your Android or iPhone for free. Your employees can request
shift trades
and
time off
.
Free Employee Scheduling Made Easy
Most managers spend an average of 8 hours per week or more on employee scheduling using programs like Excel, or even worse — a pencil and paper. Employee scheduling software can help you build your schedule for the week in as little as 15 minutes. When I Work is a free employee scheduling app that does more than just save you time on scheduling. It also helps you improve communication, eliminate excuses, boost accountability among your staff, track time and attendance, and grow your business.
Start Scheduling Free
No credit card required.