Free recruiting software for hiring managers & recruiters
Find more candidates and hire better employees—faster.
Attract applicants from multiple job boards.
Track and organize candidates at every stage.
Collaborate with your team through the process.
Integrates with popular job boards
Post once and reach more qualified candidates.
Automatically publish open positions to popular job boards like Indeed, Facebook Jobs, and Google.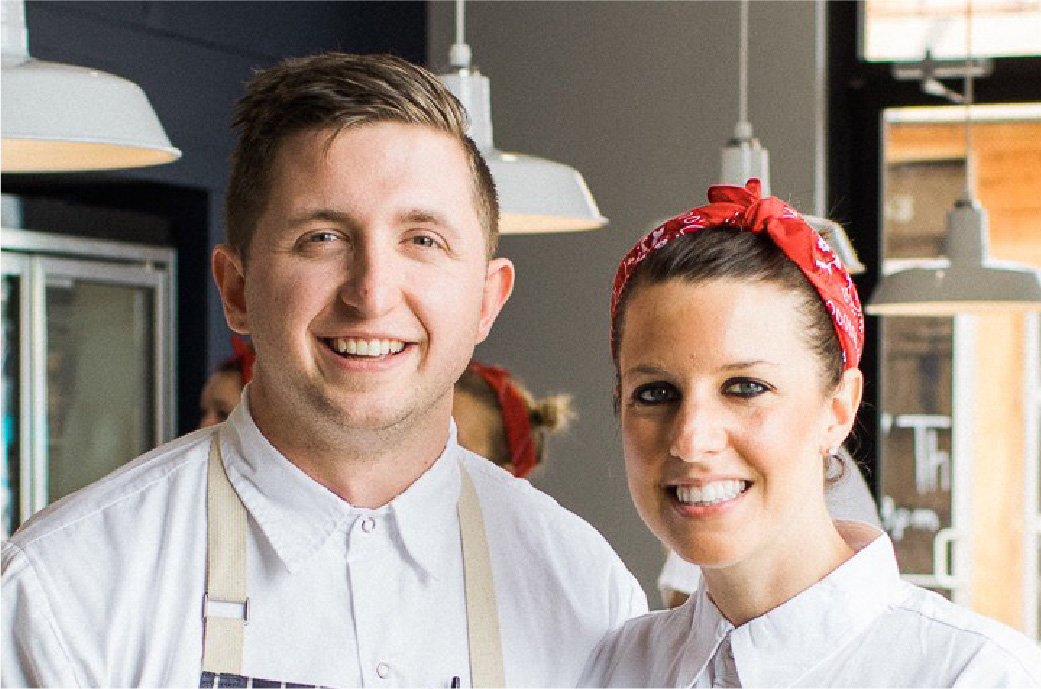 Time-saving hiring software
Hire faster with organized applicant tracking.
Get new employees started faster by streamlining the interview process. When you're ready to make a hire, your new employee is automatically added to the schedule.
Easy-to-use applicant tracking system
Organize candidates with easy applicant tracking software.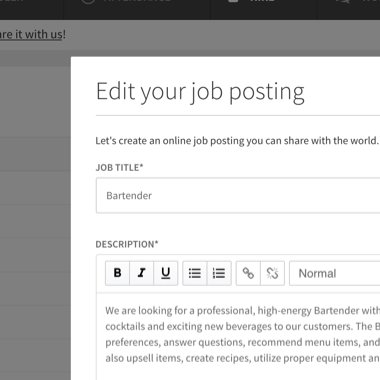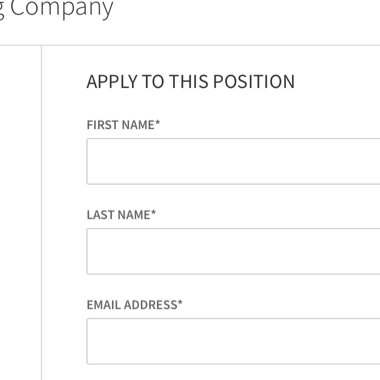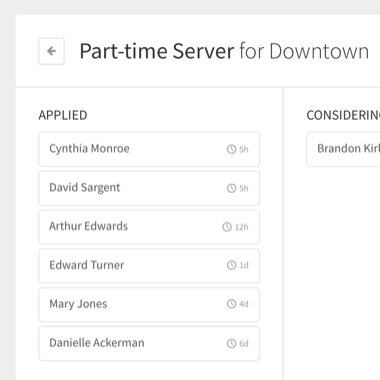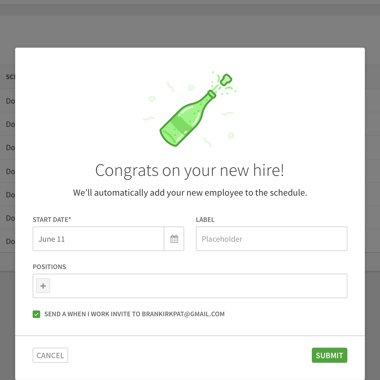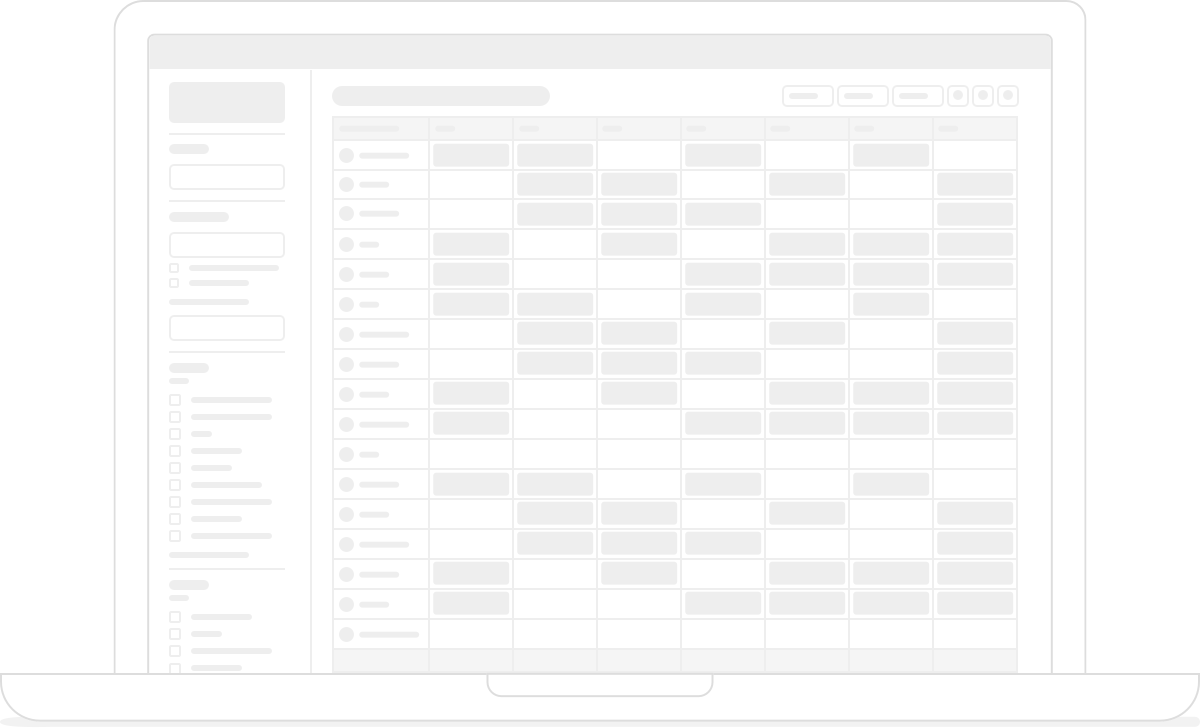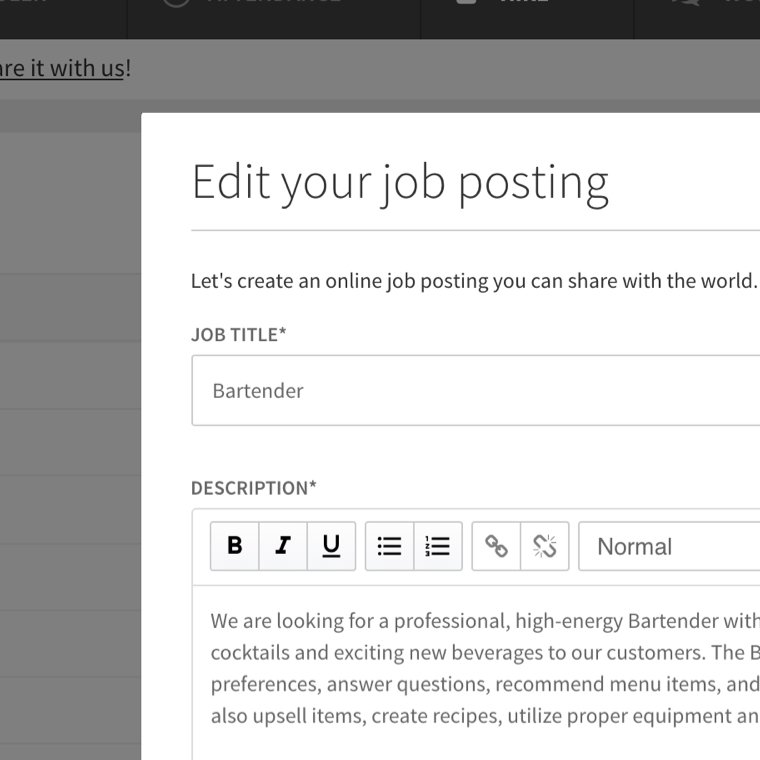 A complete employee management solution
Hire, schedule, and track attendance—all in one place.
Applicant Tracking Software
Hire Faster
Post jobs, track applicants, and quickly hire the right candidates.
Employee Scheduling Software
Schedule Smarter
Create your work schedule in minutes and share it instantly with your team.
Explore Scheduling
Employee Time Tracking Software
Track Better
Reduce labor costs by integrating your schedule with the time clock.
Explore Attendance